Youtube video end cards are custom created templates made clickable with help of Youtube annotations.
The simplest way to explain how to create a video end card is:
Grab a free template below
Customize it in Photoshop (Or use an online editor)
Use your video editor to add the customized template as part of your video* (at the end)
Upload the video to Youtube
Make the template parts clickable using Youtube annotations (Spotlight annotation is the best annotation type to use because it allows transparent clickable background)
---
* End cards should be part of your video file, so make sure to add them before uploading to Youtube.
* End cards usually last around 10 seconds of your video (So that the viewers have enough time to click one of the links and don't get bored at the same time)
Youtube Video End Card Examples
Youtube video end card example by The Tonight Show Starring Jimmy Fallon: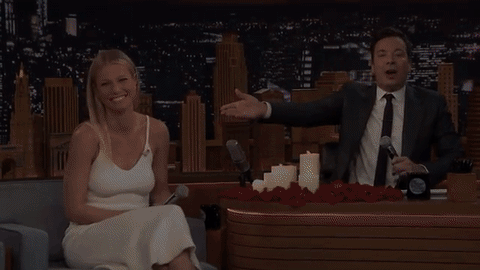 [The above boxes with calls-to-action are all clickable in the video]
Youtube video end card example by Grace Helbig:
[This one includes a video thumbnail which you'll need to add to your image template using your video editing software. I am using the simplest one called iMovie]
Annotations are perhaps the most useful tool that is offered on YouTube. Originally meant as a way to share other videos, it has since evolved into something much more. Users have gotten creative using annotations to create awesome clickable end cards to bring viewers further the conversion tunnel.
We can take that creativity to heart and come up with our own awesome end cards that make a real impact.
So how to easily create end cards for your Youtube videos?
So how to easily create end cards for your Youtube videos?
Click To Tweet
You can get fancy and hire a designer or you can use one of the free templates or free online software below!
Let's start with the free templates!
End Cards Template by SoapyEdits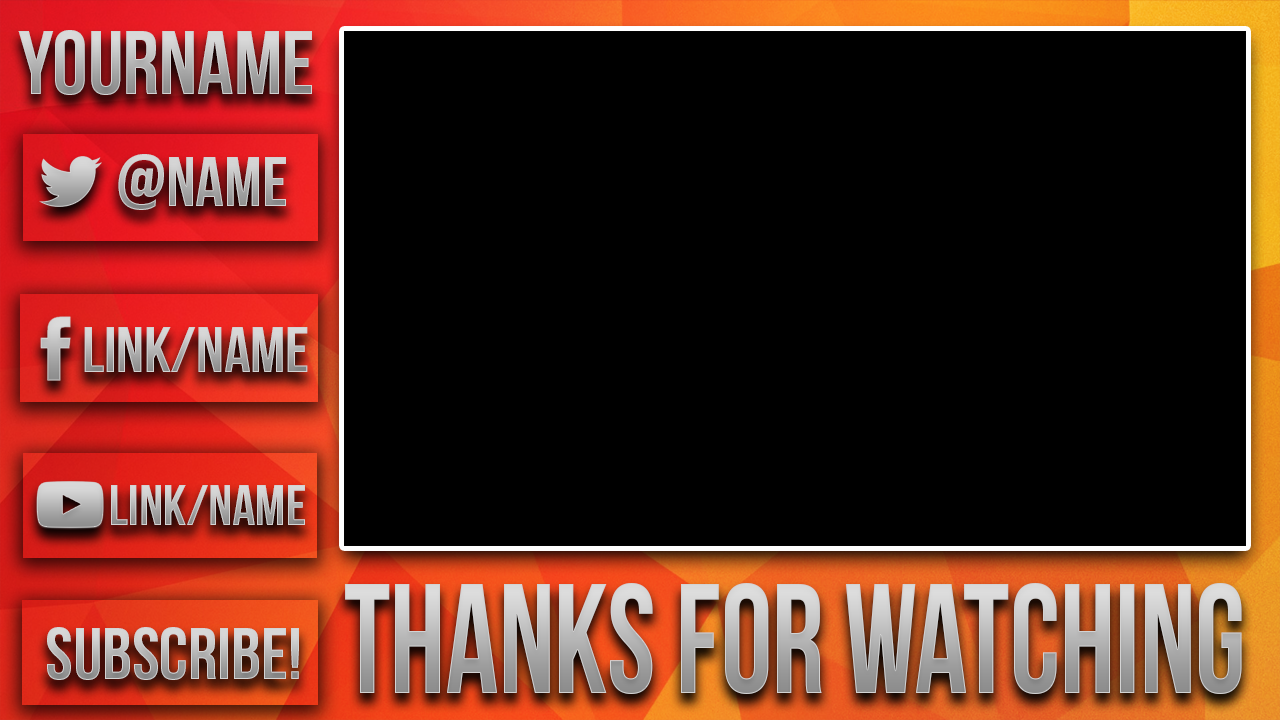 [Download it here: The download link is in the video description link]
End Cards Template by ReelSEO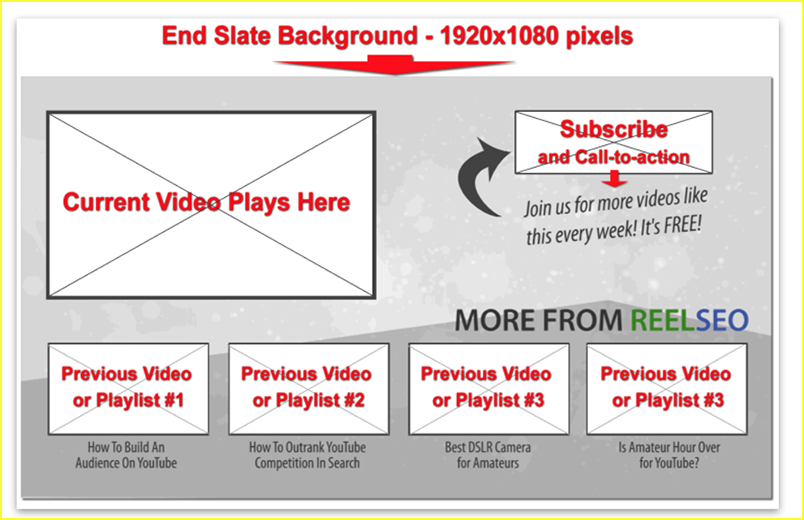 End Cards Template by FullScreen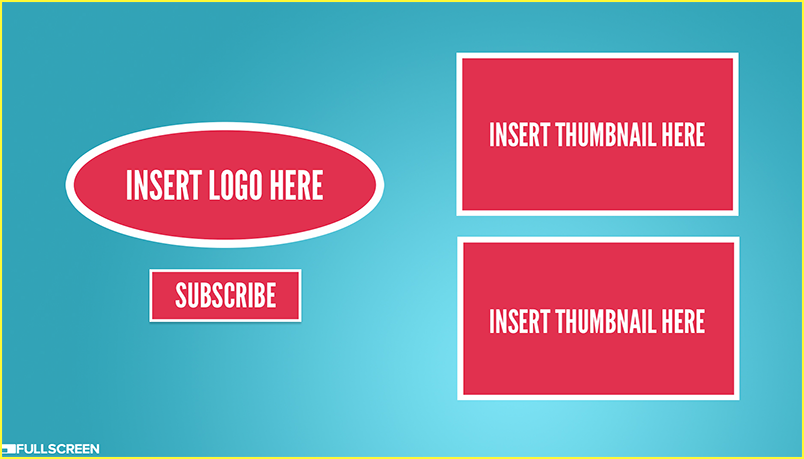 End Cards Template by PixelPunk!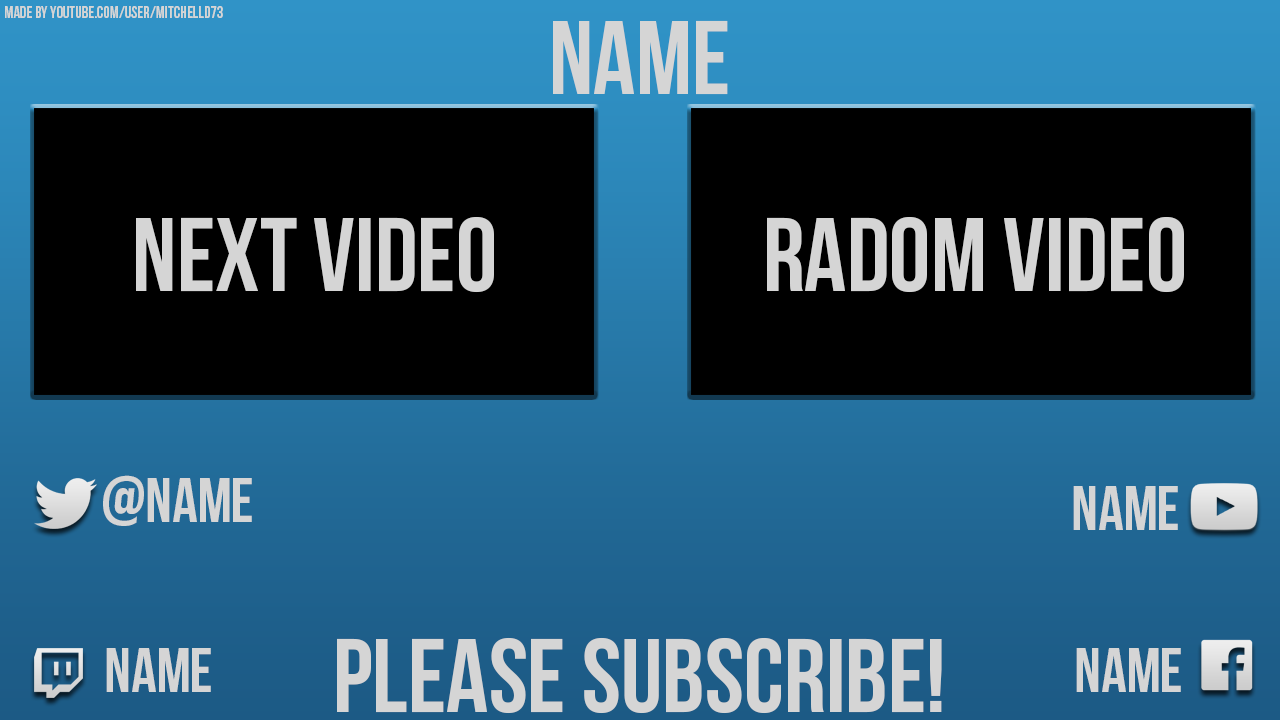 [Download it here: The download link is in the video description link]
Create Youtube End Cards in an Online Editor
Create Youtube End Cards in PicMonkey:
Create Youtube End Cards in Pixlr:
Create Youtube End Cards in Canva:
Here's the full tutorial.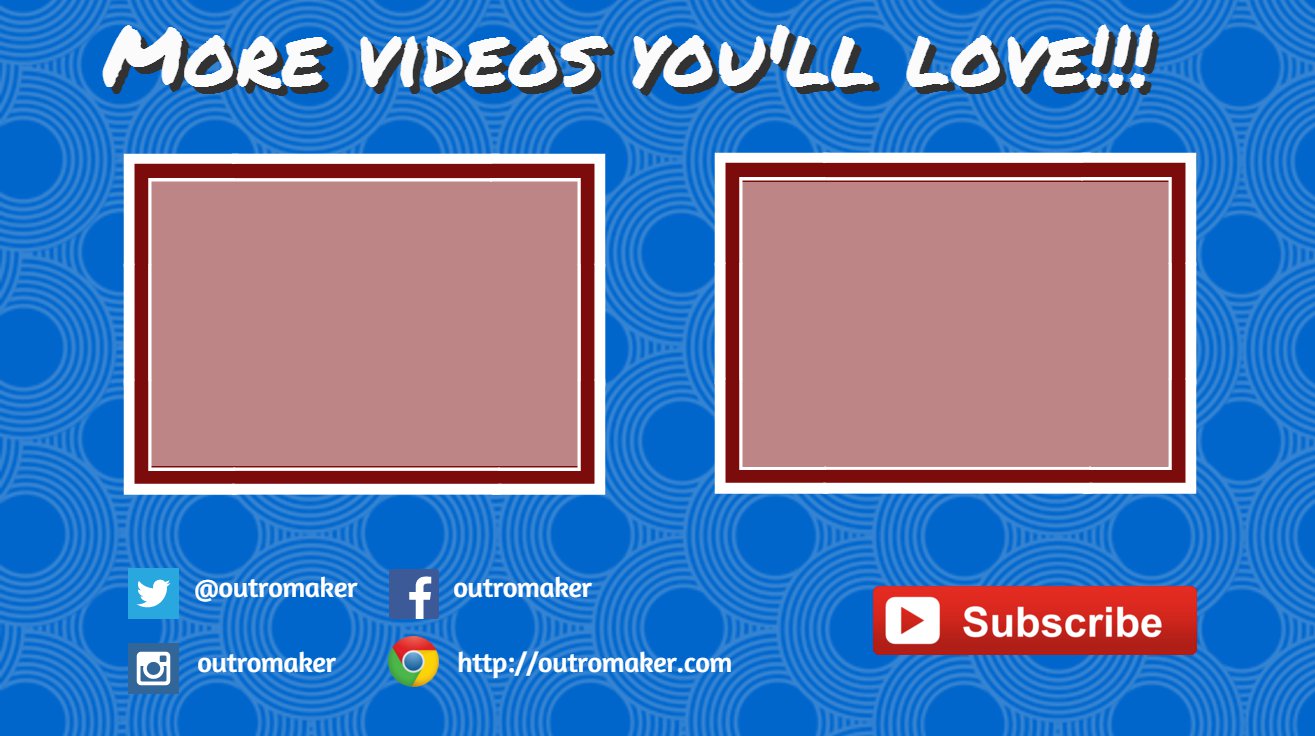 So how do I choose the template to use? Why are there so many options?
Which one you stick to depends on many things:
Your personal taste
Your major calls-to-action you want to focus on
Your video style
Your video editing capabilities


---
Your design opportunities are endless here. Just remember there's a limited choice of clickable links you are allowed to include in your video. Basically all you can link to is:
Your own verified and connected website
A number of charity and crowdsourcing websites
Your channel
Any other videos hosted on Youtube


---
So if you want to say, grow your social media following, your end card won't let your viewers click the links to your social media profiles. Instead, you'll have to list your social media usernames and make it clear that clickable links can be located in the description below the video.
Additionally, you can add a clickable link to your "About me" page on your site which lists all your social media profiles.
Also, don't forget about the video controls below the video that can mess up with your clickable links (better avoid clickable calls-to-action in the bottom part of the video)
In the end, end cards are a way for you to guide users to a specific action. That might be to engage through a quiz, or just to check out other content. But the flexibility of the visual tactic makes it an asset for any video content creator operating on the website.
Even if you are using them in as simple a way as to ask for subscriptions, don't squander the feature.
Are there ant easy templates or guides I am missing here? Do you have any examples of creative ways users have taken YouTube end cards and annotations to a new and creative level? Please let me know in the comments!
The post Free Youtube Video End Card Templates & Tools: The Easiest Way to Add Clickable End Cards appeared first on Internet Marketing Ninjas Blog.
from Internet Marketing Ninjas Blog http://www.internetmarketingninjas.com/blog/video/free-youtube-video-end-card-templates-and-tools-the-easiest-way-to-add-clickable-end-cards/
via
IFTTT