A few days ago Twitter finally introduced its long-awaited "longer tweets" update. But how much do we really know about what really had changed?
https://twitter.com/i/web/status/777915304261193728
Apart from the basic and the most important news that we can now type more before tweeting, what else can we do differently?
No more dot @
Do you know how to tell a Twitter geek from Twitter noob? By the dot before @ sign.
If you are a Twitter geek, you know that when you start a Tweet with @friend (like in reply), that @friend will be the only person on Twitter who'll see the tweet in their timeline. To overcome this, you would need . before username.
Well, there's no need any more. From now on, @friend tweets are seen by all your followers.
More visual tweets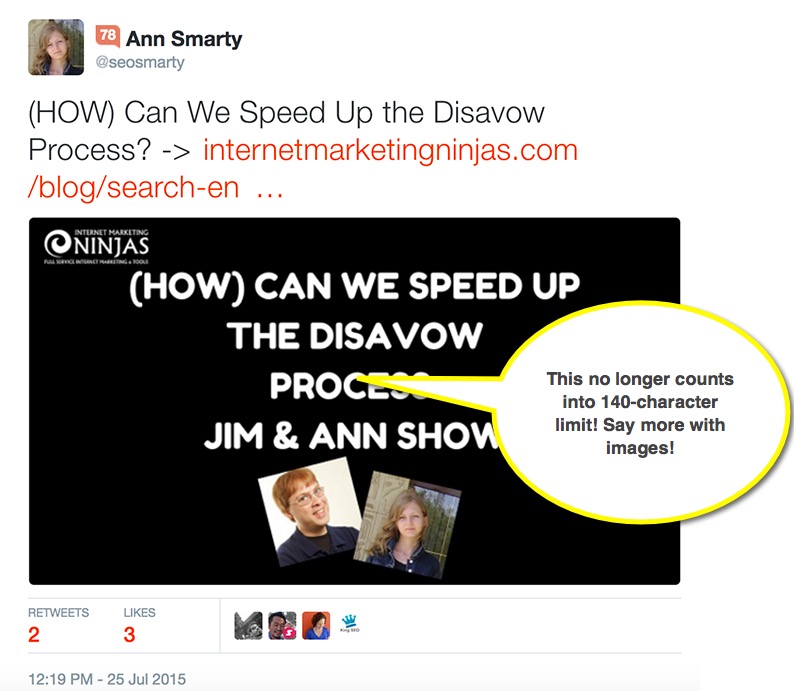 If you could not include an image in a tweet previously (because there was no character space for it), now there is no such an excuse. Visual tweets are on the rise more than before.
And it doesn't really matter what you think of them. Whether you like images in tweets or not, your tweets will most likely be ignored lest you include an image to go with it because most other tweets will be visual from now on.
So make sure to use these tools to come up with cool, attention-grabbing images to tweet. Here's also a detailed guide on how to make the most of visual tweets.
Also, make sure to use our image resizing tool to properly size your visuals before tweeting them.
More quote tweets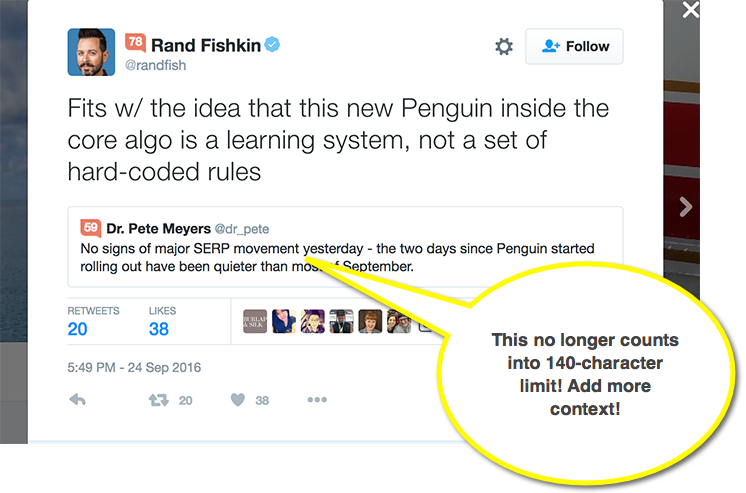 Just like with visuals, it's now easier to add more context to your tweets by quoting your Twitter friend you are talking to.
Not only does it make your conversations easier to follow, it also notifies the person you are quoting, so it works well for Twitter interactions.
How is the Twitter update changing the way you tweet? Please share in the comments!
The post 3 Ways Twitter Update Will Change the Way You Tweet appeared first on Internet Marketing Ninjas Blog.
from Internet Marketing Ninjas Blog http://www.internetmarketingninjas.com/blog/social-media/3-ways-twitter-update-will-change-way-tweet/
via
IFTTT